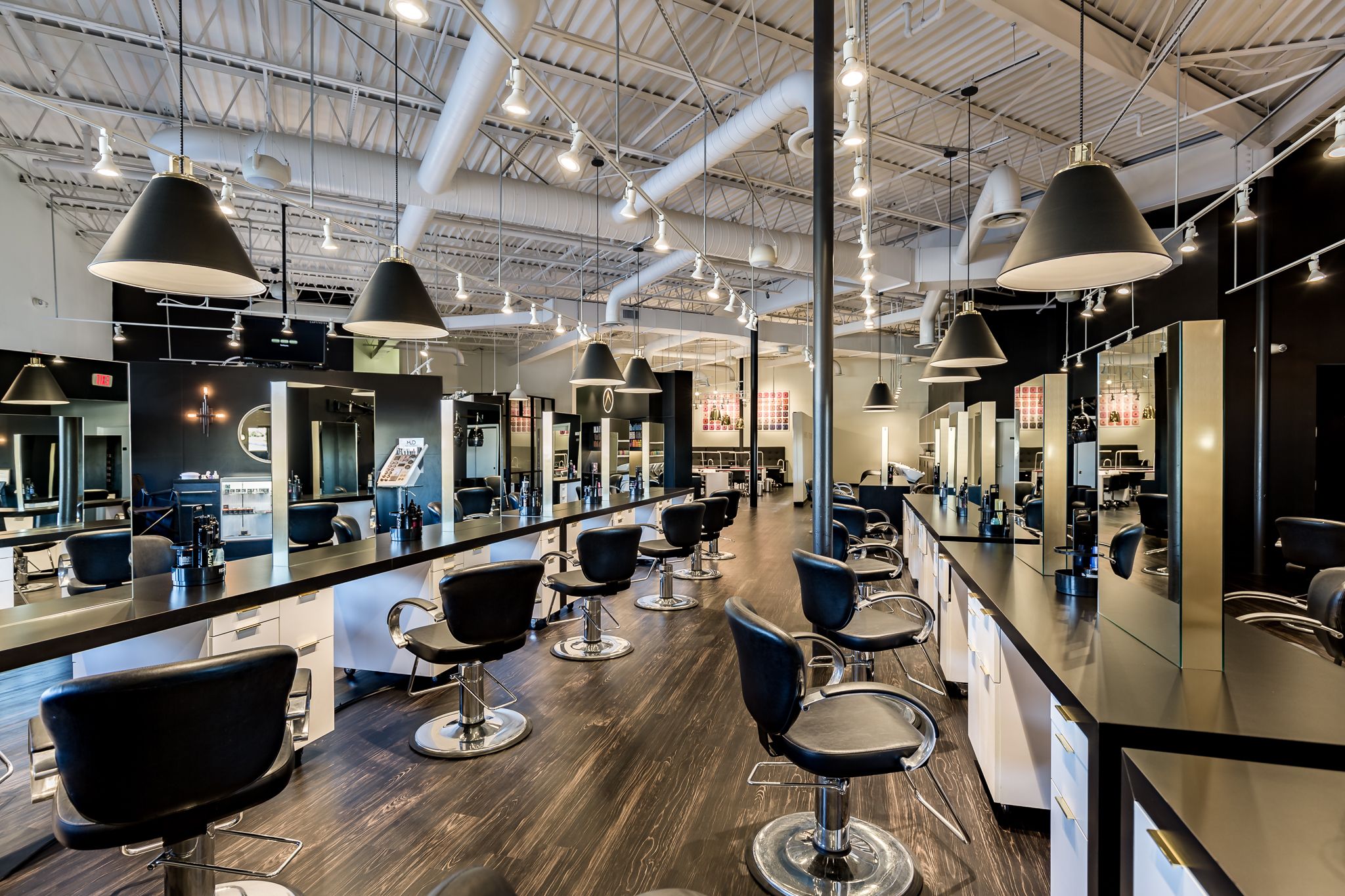 Cosmetology Program
Summit Salon Academy's cosmetology program is designed to provide you with the education you need to succeed in the beauty industry. Utilizing Redken 5th Avenue NYC's principle-based design and color, you will obtain the necessary skills to offer exceptional salon experiences to your guests.
The 1500-hour Cosmetology training at Summit Salon Academy includes theory and practical instruction that prepares the student to perform all aspects of the cosmetology program. The training includes two types of learning: theoretical knowledge and the practical experience to build the skills needed to be successful in the profession.
Program Objective
To provide students with the knowledge and skills needed to pass the State of Florida exam and that of other states to practice as licensed cosmetology professionals and to teach them the business aspects of salon operation, management, and ownership.
Registration Fee:
$100.00
Tuition:
$18,750.00
Books & Kit:
$3,700.00
Program length:
11 Months - Full Time
20 Months - Part Time
Payment plan:
$3,700.00 down payment due 30 days before class starts
$1,875.00 due each month after for 10 months - Full Time
$1,041 due each month after for 19 months - Part Time
**The above down payment and payment plan is for cash paying students. If a student uses financial assistance their payment plan will be customized to their unique situation on their finance plan.
Program Schedules
Full-Time (first 9 weeks)
Monday-Thursday 9:00am-4:30pm & Friday 9:00am-5:00pm
Part-Time (first 18 weeks)
Monday-Thursday 6:00pm-9-:30pm & Saturday 9am-1:00pm
CS 101 Life Skills
Life skills provides instruction in Healthy Body & Mind, Ergonomics, Communicating with Confidence, Human Relations and how to create Resilience in Cosmetology.
CS 102 Science
Science includes instruction in Safety, Sanitation, Electricity, Hair Chemistry, including Scalp and Hair Analysis, pH, Shampooing and Conditioning, Microbiology, Infection Control and Anatomy. This includes the study of HIV, its transmission, and precautions in the workplace.
CS 103 Business
Business provides comprehensive instruction that includes Goal Setting, Resumes, Professional Relationships along with Shop Ownership, Operations and Retail Sales requirements that give the Cosmetology student tools to be successful.
CS 104 Client Centered Design
Client Centered Design provides instruction in the art of consultation, including identifying face shapes using art and design with cultural aspects to the art and implementation of the Barber service.
CS 105 Sculpture (Women)
Instruction in women's and children's hair cutting, sculpture forms, and the various implements and supplies used.
CS 106 Sculpture (Men)
Instruction in men's hair cutting, sculpture forms, and the various implements and supplies used.
CS 107 Styling
Styling includes instruction for both men and women's hair wet styling, roller setting, molding, and shaping techniques.
CS 108 Long Hair Design
Styling includes instruction for women's long hair design. This includes braiding, up styling and other useful techniques for long hair styling.
CS 109 Wigs & Hair Additions
An introduction to the proper use of wigs and hair extension techniques.
CS 110 Color
To achieve hair color through the use of semi-permanent, permanent, and lightning procedures.
CS 111 Perm & Relax
The use of professional chemicals and implements in waving and relaxing the hair to make it manageable and durable.
CS 112 Skin
The proper use of chemicals and treatments such as facial massage, creams lotions, make-up, and other preparations to properly protect the skin. Methods and techniques of hair removal utilizing waxing, lash and brow tint and eyelash app. & Manual extractions.
CS 113 Nails
Manicuring, pedicuring, nail extensions, professional manicuring implements, supplies, and procedures utilized in shaping and polishing nails and the application of all aspects of nail enhancements.
CS 114 HIV Awareness Course
This course provides instruction on modes of transmission and use of barriers which outlines the policies of the Academy and the laws of Florida required by the State of Florida, prior to licensure.
CS 115 Florida Cosmetology Law
This course provides instruction on the Laws and Rule requirements of the Department of Business & Professional Regulation. Florida law changes, and students must be aware of these changes and requirements.
Summit Salon Academy Global Platform
Redken Premier School
Redken 5th Avenue NYC education and professional products
MUD Partner School
Classes with National Performing artists
Real-world salon experience
Access to the International Summit Salon™ Community
Summit Salon™ career path
Summit Salon™ business building skills
Job placement services
Scholarships available
Upon completion of our cosmetology program, you will be ready to take the State Board Exam to obtain your cosmetology license. Cosmetology Program Details